13 Aug

Strangest Places to Visit in Australia

Are these places even on Earth? It might be hard to believe, but all of these strange places are on Earth and located in Australia. What's even stranger is that they are all naturally occurring places, not man-made! Australia's strangest places take us all over the country from pink Lake Hillier in Western Australia to the Totem Pole in Tasmania, Murphy's Haystacks in South Australia, caves with glow worms, and the Pinnacles there are so many fascinating and weird natural occurrences all across Australia. The best way to find all of these strange places in Australia is by hiring a car. That way, you can explore on your own schedule without worrying about tour bus schedules and times.

Lake Hillier

This oddity is a naturally occurring pink lake located in Western Australia. It is located on Middle Island on the Recherche Archipelago near Esperance on the southern coast of Western Australia. The blue body of water next to the lake is the Southern Ocean. The type of saline present in the water is what causes the pink colour, which remains pink even if you take some of the water out of the lake in a container. It isn't good for drinking or swimming, it is just a fascinating lake that appears most odd and magnificent by air.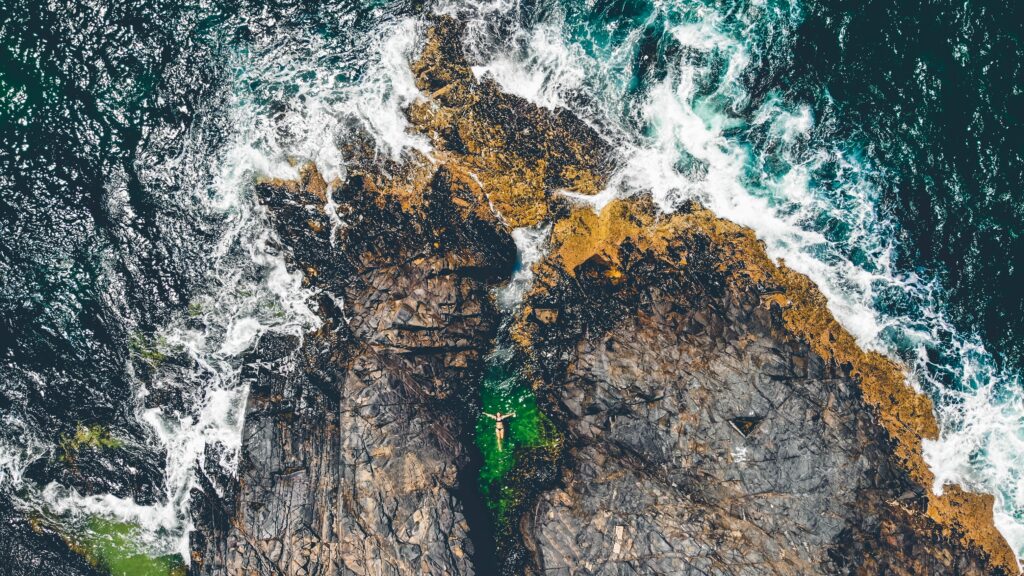 Wave Rock
Wave Rock is a natural rock formation that is located near Perth, Western Australia in Hyden Wildlife Park, rather than in the ocean. The granite inselberg rock was formed by a weathering process that began during the Cretaceous Period 100 – 130 million years ago! It is a popular tourist destination now and also of significant importance to the Aboriginal landowners of this region as it plays an important role in their Dreamtime stories.
Tasmania's Totem Pole
Tasmania's Totem Pole is definitely one of the more unique sea stacks in the world. It has been weathered and eroded by Mother Nature. It looks as though she intended to make it into a unique totem shape. Believe it or not, you can climb up this totem, but for most of us, looking at it and admiring its beauty from afar is plenty weird enough. It is located in Tasman National Park near Hobart, the capital city in southwest Tasmania.
Glow Worms
It turns out that glow worms aren't just cuddly toys that help kids sleep at night. There actually are glow worms that live in caves in Tasmania and a few other places in the world. The sight of them is quite spectacular and looks like blue lights in the night sky, but really it is the ceiling of the cave. It's hard to capture pictures of them because their lights turn off if you shine any light on them, so it is one of those rare natural sights that is reserved for those who can see them in person. The glow worms in Tasmania are located in Mt Field National Park west of Hobart in the southern part of the island state and in the Marakoopa Cave in Mole Creek Karst National Park in northern Tasmania.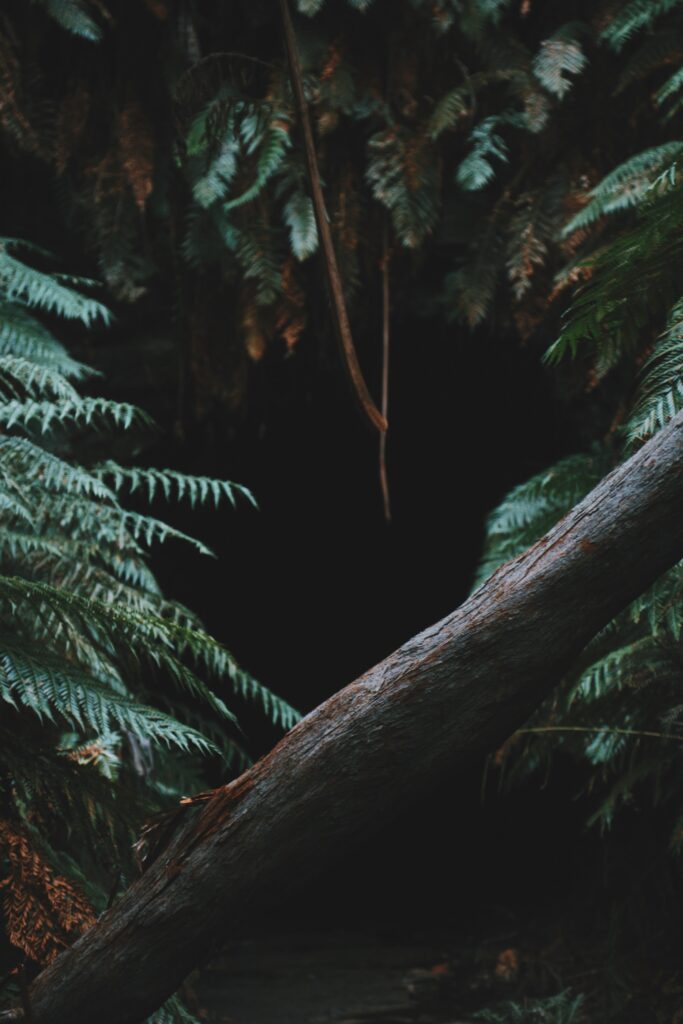 Murphy's Haystacks
Murphy's Haystacks are inselberg rock formations similar to The Wave we already told you about. Obviously, these have been weathered quite differently and have the unique mushroom-like and dome formations you see today. Oddly enough, they are on the land of a farmer named Murphy, and that is how they got their name even though they have nothing to do with hay. They are located on the Eyre Peninsula of South Australia between Streaky Bay and Port Kenny.
The Pinnacles
The Pinnacles are located in Nambung National Park on the Indian Ocean coast in Western Australia. If the sky wasn't blue, you'd most likely be convinced that this was some other planet. Not coincidentally, the Pinnacles are often used for photographing and filming science fiction. The Pinnacles get their unique colouring because the limestone was once rich in marine life and the shells and limestone sand were blown inland from the ocean to form those high mobile dunes. There is a debate over how the Pinnacles were actually formed, but if you want to imagine it is from some alien source, we'll go with that too.