02 Apr

Despite Recent Hurdles, Esports Set to Expand in 2022 

Esports gaming has taken off in the last few years. In just a short time, tons of tournaments, investors, sponsors, fans, and teams have come up with significant investments, large prize pools, and millions of fans worldwide. It's an exciting industry that is quickly gaining popularity and can only continue to get bigger. 

The activity is also becoming more popular in the sports betting world, with more bookmakers adding esports tournaments and its March Madness odds as sports selections available to wager on. In addition, there are thousands of esports matches played daily, with many sites offering odds on every aspect of competitive play.
A Growing Number of Online Events
During the recent pandemic, esports stadiums were empty, and the players stayed at home, which caused the publishers and brands to turn to remote production solutions. As a result, BoomTV produced more than 90 esports events in 2021, 60 more than they did in 2020. So although gamers missed attending live events, they still could watch the events from around the world. 
Twitch viewership increased by 45% in 2021 as the number of fans who watch esports events online each month will reach more than 250 million by 2024. Besides the most popular games such as DOTA 2 and CS: GO, traditional sports like soccer and football found new audiences in competitive online gaming in 2021. 
With video games eventually headed to the metaverse, more leagues will host real-time competitions that will use VR and AR technology, 3D technology, artificial intelligence, and high-speed internet connections. Esports will eventually become a forerunner in the development of the metaverse. 
Esports' Live Events Return
With the pandemic not having much of an effect on esports so far in 2022, some of the biggest tournaments are coming back with in-person events this year. The Evolution Championship, a fighting game tournament series, will return to a live event to be held this year in Las Vegas after being canceled in 2021.
The ESL One Stockholm Dota 2 Major is also returning to a live event format this season in May. There hasn't been a live audience for a Dota 2 Major in more than two years. The all-women CS: GO event for ESL Impact will have two league seasons, with the finals being live. The combined prize pool will be $500,000 for the event. 
Sharp Increase in Global Esports Market
People had no choice but to seek other sources of entertainment while global athletic events were canceled during the COVID-19 pandemic, which helped boost the esports industry in the last couple of years. In 2020, it was estimated that about 200 million people watched esports regularly. 
Since then, the esports market has risen quickly throughout the world. Since 2019, the global market has increased by more than 10% and is now worth more than $1 billion. Even with the slight drop during the pandemic, the esports market is estimated to be worth more than $1.5 billion by 2024.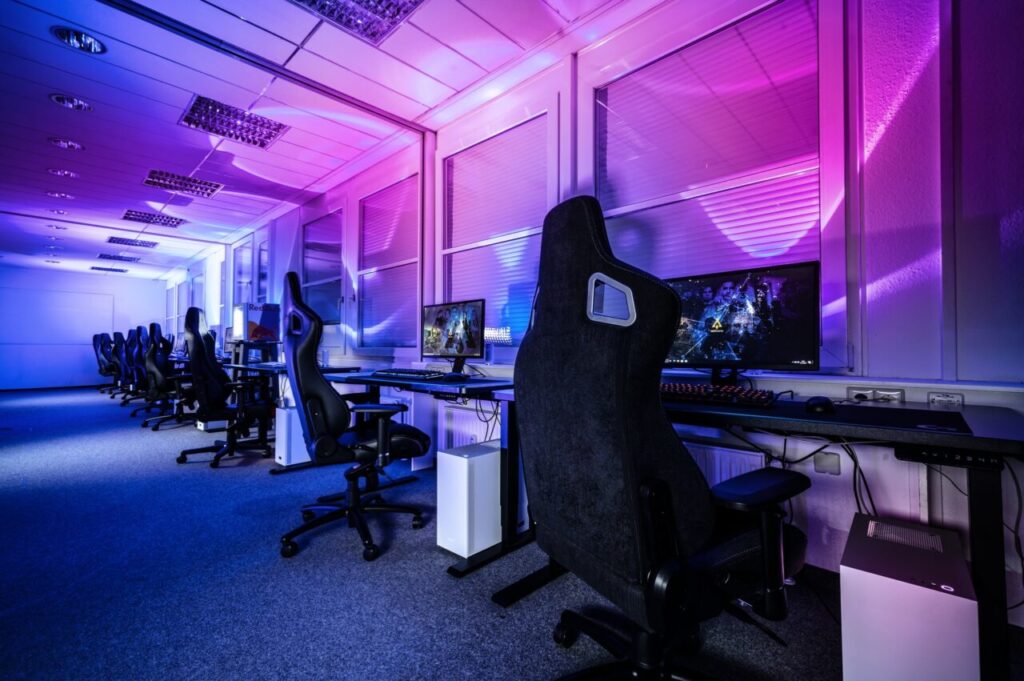 China is World's Biggest Market
The Chinese esports market leads the world and is worth more than an estimated $360 million. The U.S. is currently second, more than $100 million behind China, but is expected to have the top market share by the end of 2023. South Korea ranks third in the world in market share.
At the rate esports is growing in popularity, it could outperform predictions in audience and revenue despite the industry's challenges. In addition, as more people view live esports, it will attract more advertisers and sponsors, which will help increase its popularity more than experts think. 
The new year offers more opportunities for esports teams and streaming providers to take advantage of the recent boom in esports. In addition, with companies looking to expand the market into phone gaming, we could soon see world championships for your favorite mobile games in the future.